You need to know something about the Apple iOS 15 update.
It's got plenty of fixes and security upgrades, but there's one thing about the latest iOS 15 update that's making marketers groan.
If you own an Apple device and installed this update you might have noticed an extra popup question.
The system asked you if you want to opt into marketing and tracking cookies? Of course, when most of us see this kind of message on our browser we just hit the closest button to make it go away – usually that's 'no' or 'decline'.
Unfortunately, that snap decision by most people is going to have an impact on email marketing, and that includes any email campaigns you've planned. By opting out, Apple users will no longer have their email data recorded, making life a little more difficult for businesses using cookies or tracking email open rate metrics.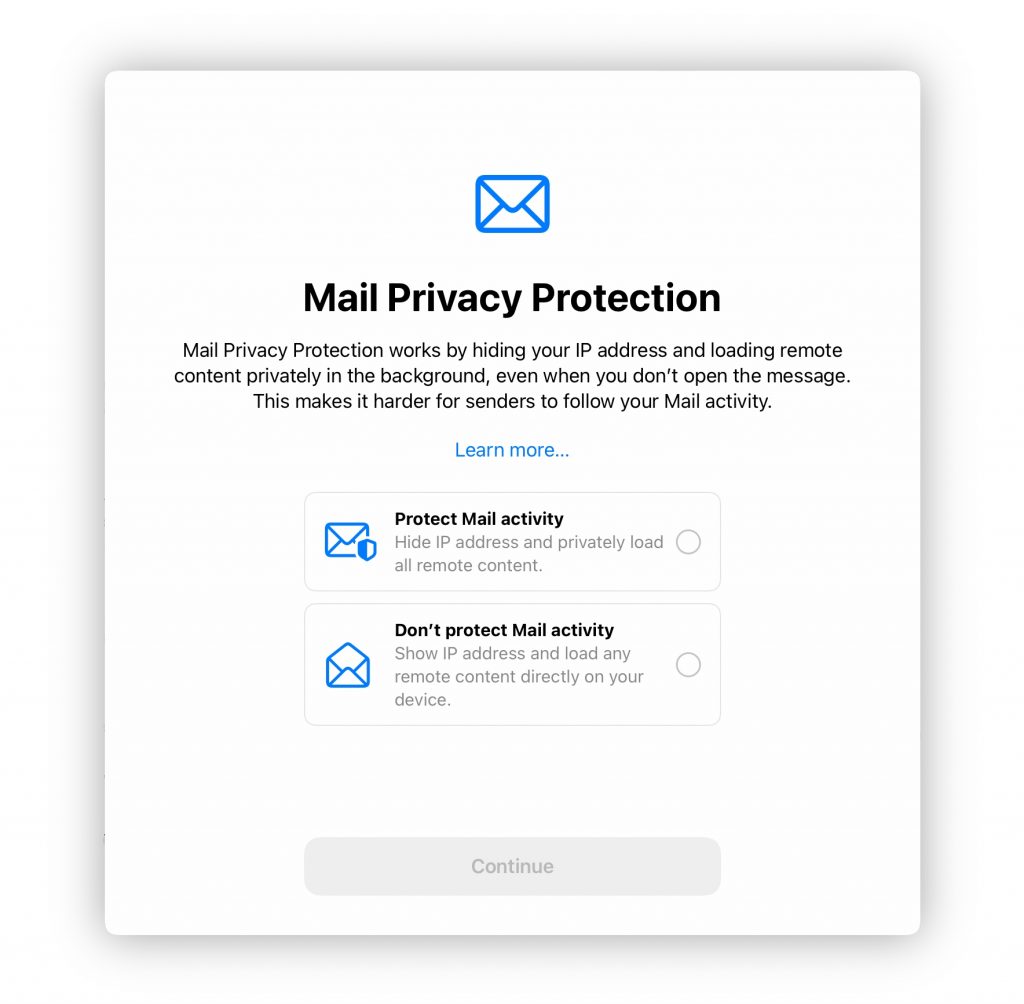 What Changes Have They Made With iOS 15?
Well, the real issue is this new option to opt into a new mail privacy feature.
What that means is users can now mask their IP addresses and block third parties (like businesses sending emails) from tracking email opens or similar data.
Simply put, tracking email campaigns is going to change, because Apple users with this new privacy feature will make up a large portion of the population.
But there's more. 
The update is also rolling out two more paid features, including a VPN-like cloud subscription and a feature that hides a user's email address with a 'fake' one. Luckily, it doesn't seem like these paid privacy updates will affect marketing too much, since fewer people will choose to pay to get them.
How This Affects Marketing
If you're an Apple user and also a coach or speaker looking to use email marketing in your business, you can see both sides of the coin.
You probably don't enjoy getting spam in your inbox, so an extra layer of email privacy is a good thing. 
On the other hand, the iOS 15 update means email marketers will no longer be able to track email open rates from Apple users – at least not as accurately. Email open rates are a key metric when you're figuring out if your campaigns are working or not. 
So it makes sense that this update will change the way you measure your email performance in the future. If you have a lot of Apple users in your email list, you'll likely see a drop in open rates soon, but at least you know the reason why. 
The real question is whether the update will actually make a difference to you.
Email opens are a way to track whether you're sending your emails at the right times, on the right days, if your subject lines are hitting home…
But open rates are also a vanity metric. I said it! Not being able to reliably track your open rates isn't the end of the world, not if you're tracking the more important aspects.
In reality, open rates don't tell you much. Clicks and replies are the better way to track the effectiveness of your emails.
When it comes down to making effective email campaigns, it comes down to creating good quality marketing that people actually want to open. If you're worried about not having enough data to measure for optimisation, don't be.
Privacy options have been closing in on marketers for a while now, so this iOS update doesn't come as a surprise. In fact, I'm glad users are getting more control over personalising the type of advertising they see. 
It means marketing will get more relevant and more engaging for the right people. The best metric to focus on is the leads you get from people actually connecting with your emails. 
So don't panic about the iOS 15 update blocking some Apple users' open rate information – it won't affect the people making genuinely valuable email content and sending it to people who want to see it. Stay focused on your email quality above vanity metrics. 
If you want to learn how to engage new leads with effective emails, book a call to get started.