13-Point Lead Magnet Success Checklist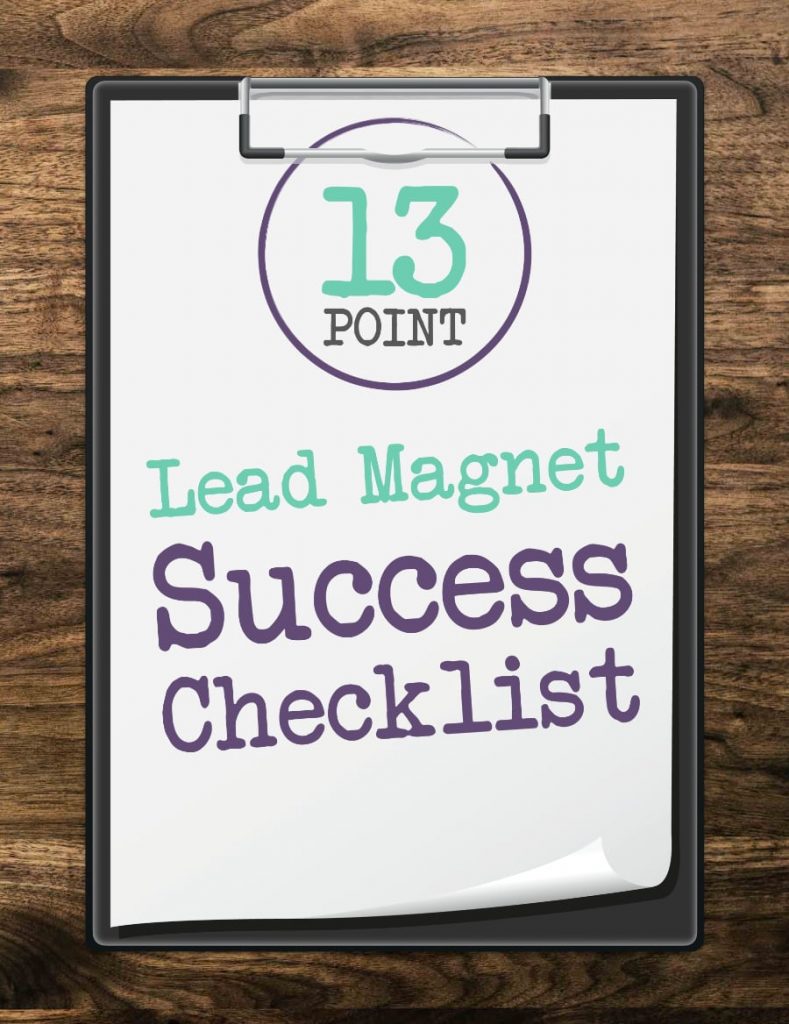 Download the free 13-Point Lead Magnet Success Checklist
Do you want to create a lead magnet for your business? Now is the perfect time.
A lead magnet is an irresistible bribe that gets people to sign up for your email list. It's the first step in building trust and turning strangers into customers. But creating one can be overwhelming, especially if you don't know where to start. That's why I created this checklist of everything you need to check before you publish your next lead magnet!
This checklist will help guide you through the process of making your lead magnet irresistible, so that when it comes time to launch, there's nothing standing in your way.
Enter your details below to get instant access to this free checklist!